Aktuell
Einladung: Soirrée, the Light of Thought by Lucrezia De Domizio Durini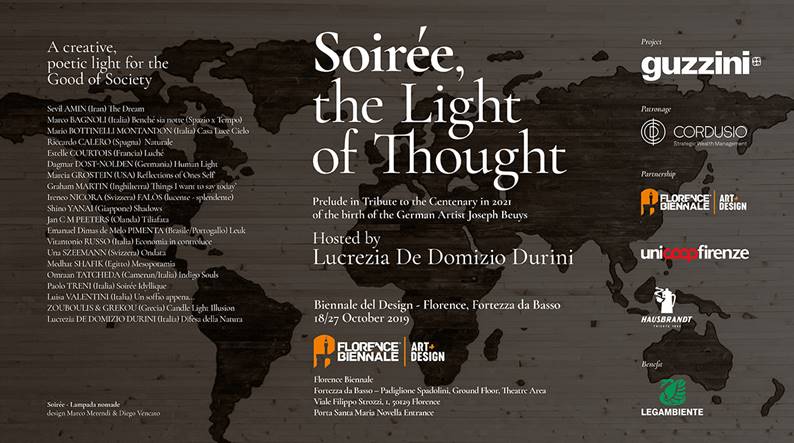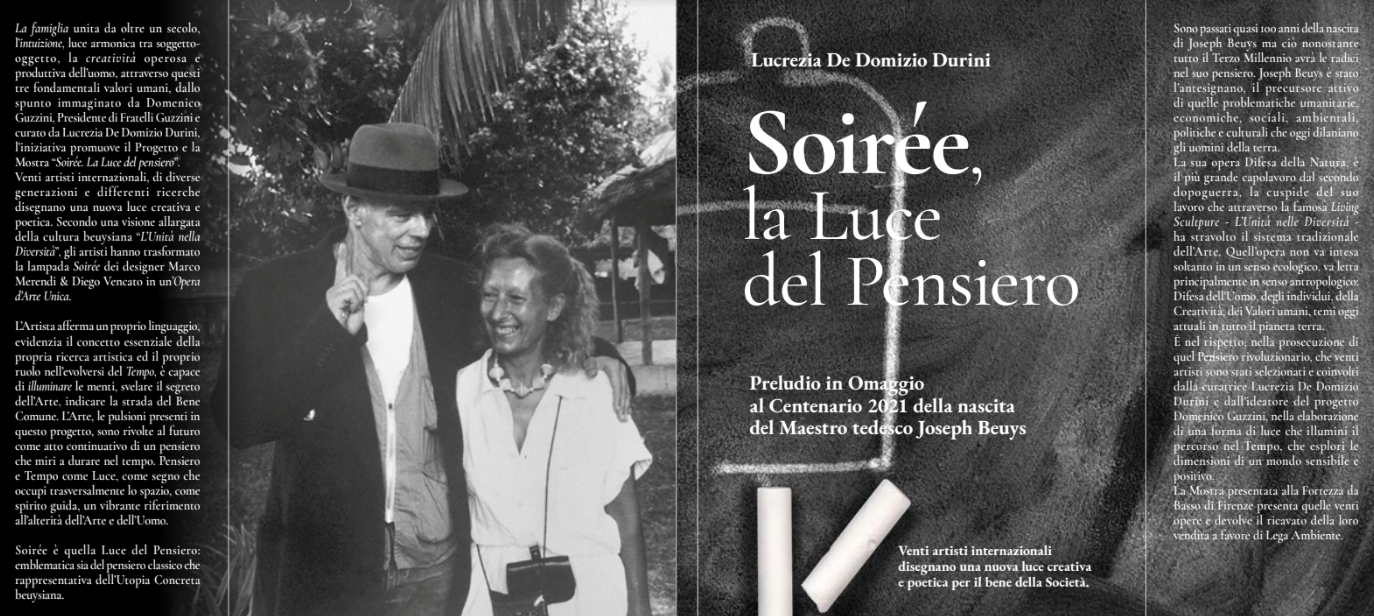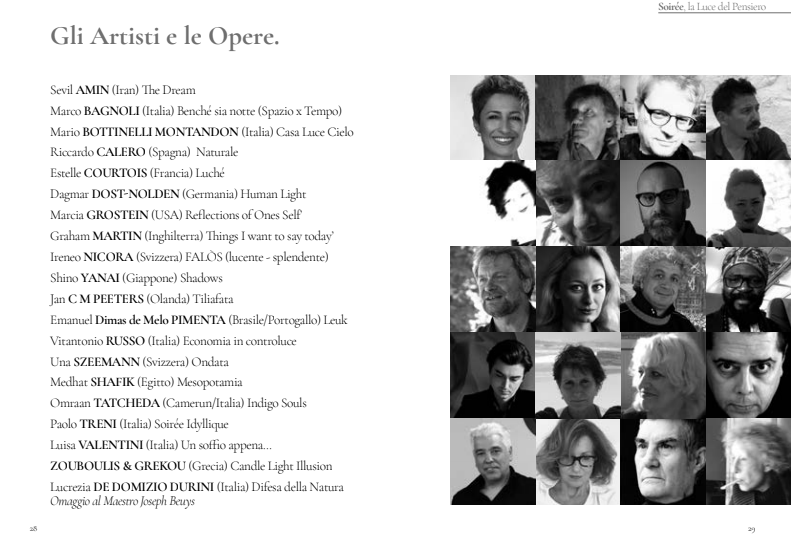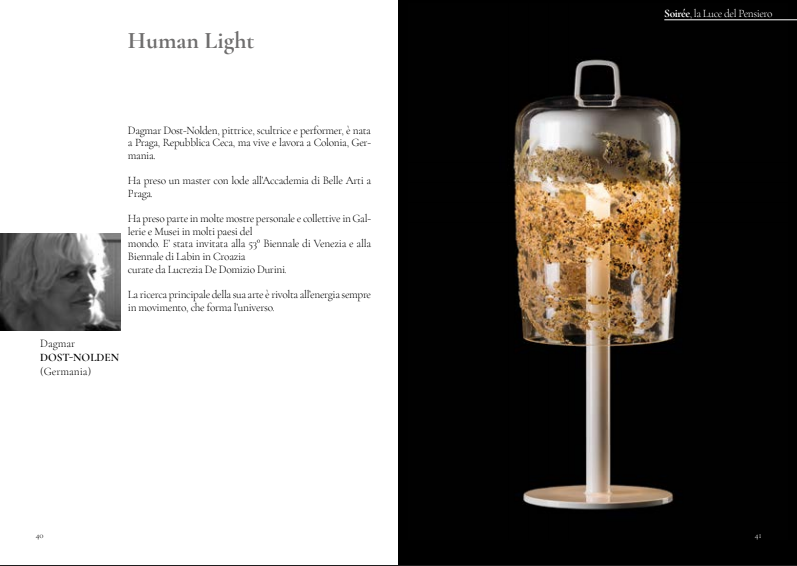 MAGMA GROUP - MASSAGING THE MESSAGE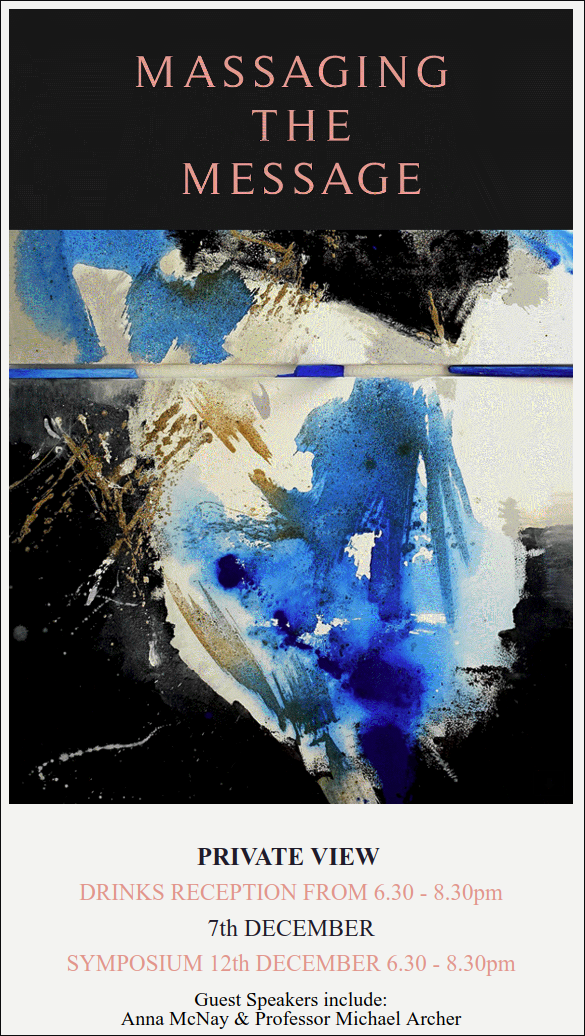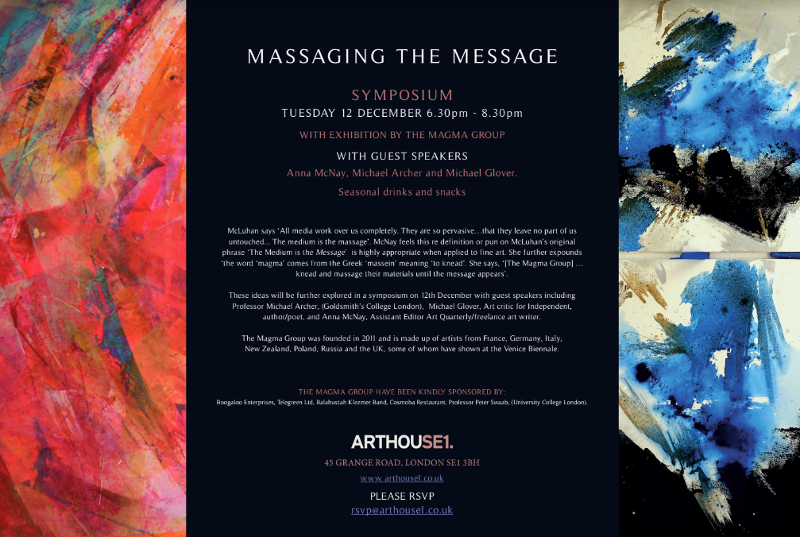 Space Energetics Galerie kriticu Prag
ENERGETIKA PROSTORU
KOMENTOVANÁ PROHLÍDKA
Zveme Vás na komentovanou prohlídku česko-německé výstavy malířky, sochařky a performérky Dagmar Dost-Nolden a výtvarníka sklářePatricka Rotha s názvem "Energetika prostoru" ve čtvrtek 26. října v 16 hodin, doprovázenou živou performancí autorky a obrazovou projekcí prostorové tvorby obou umělců. Výstava končí 29. října 2017.
We invite you cordially to the guided visitation of the Czech-German exhibition of painter, sculptor and performer Dagmar Dost-Nolden and glass artist Patrick Roth titled "Space Energetics" on Thursday 26th October PM 4:00, accompanied by the artist´s live performance and the picture projection of spatial art of both artists. The exhibition ends 29th October 2017.
Těšíme se na Vás / Looking forward to see you,
Mgr. Vlasta Čiháková Noshiro Ph.D., kurátorka
Galerie kritiků
Palác Adria 1 p., Jungmannova 31, 110 00 Praha 1
tel.: +420 224 494 205, mobil: +420 603 276 641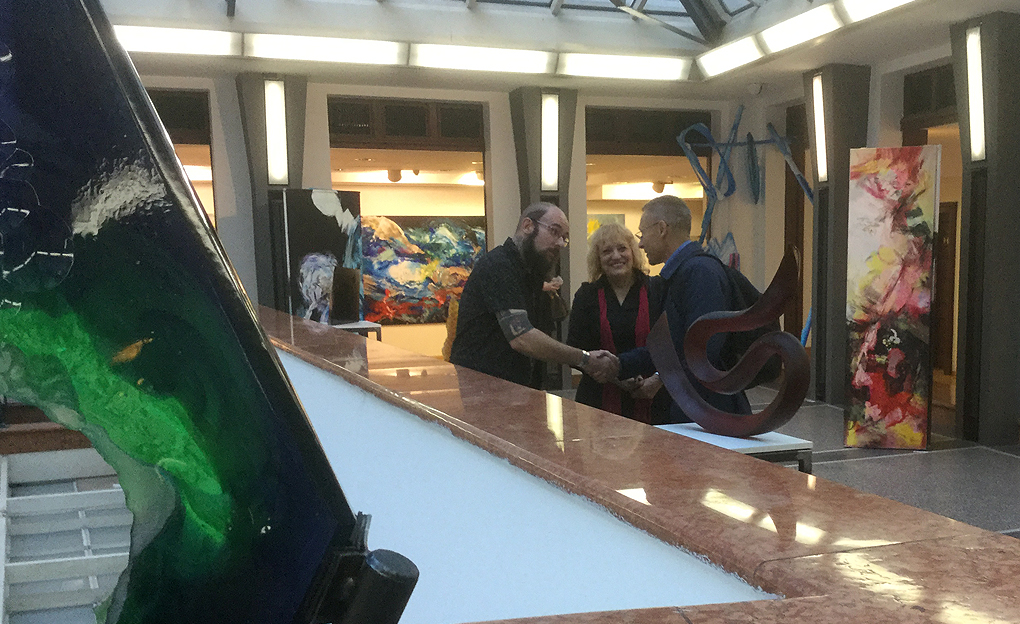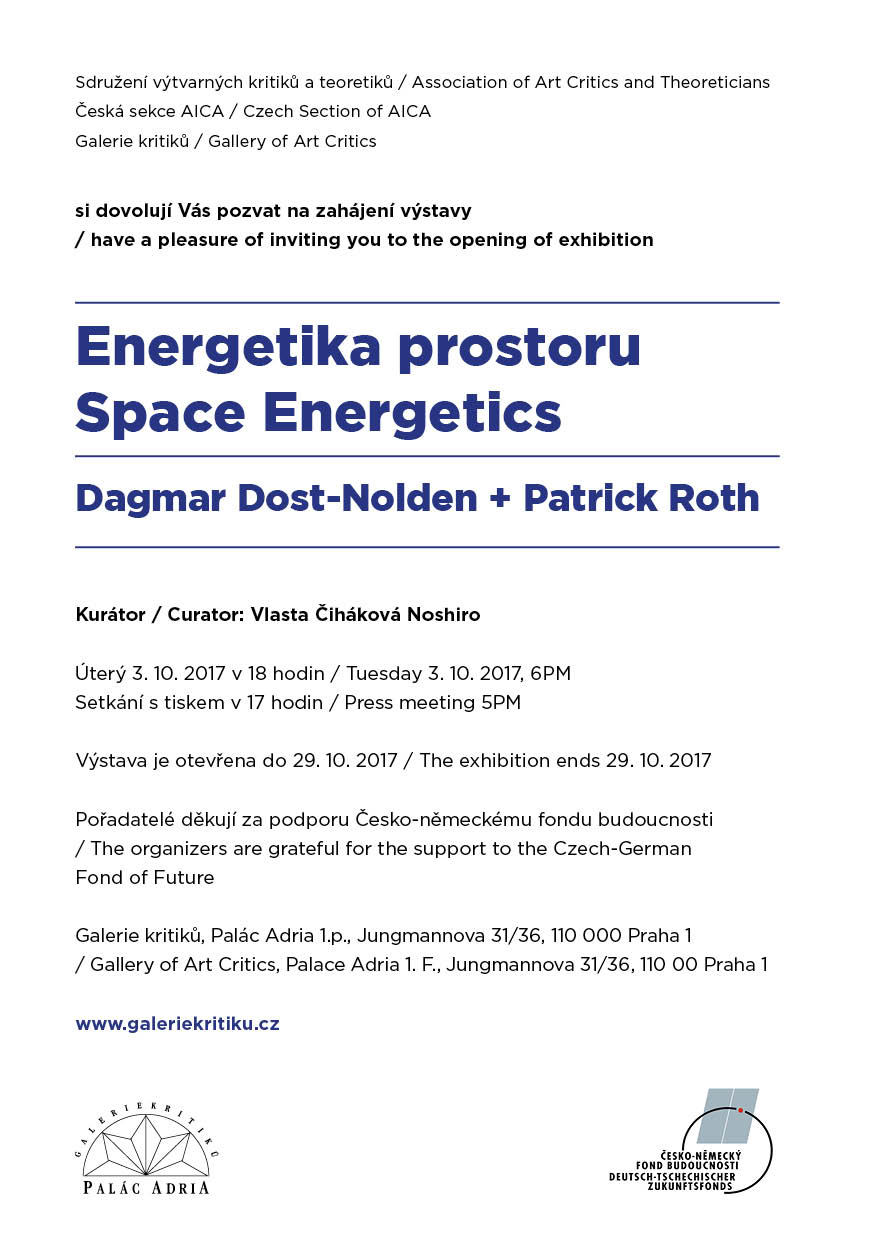 Gli Artisti del Silenzio per AGAVE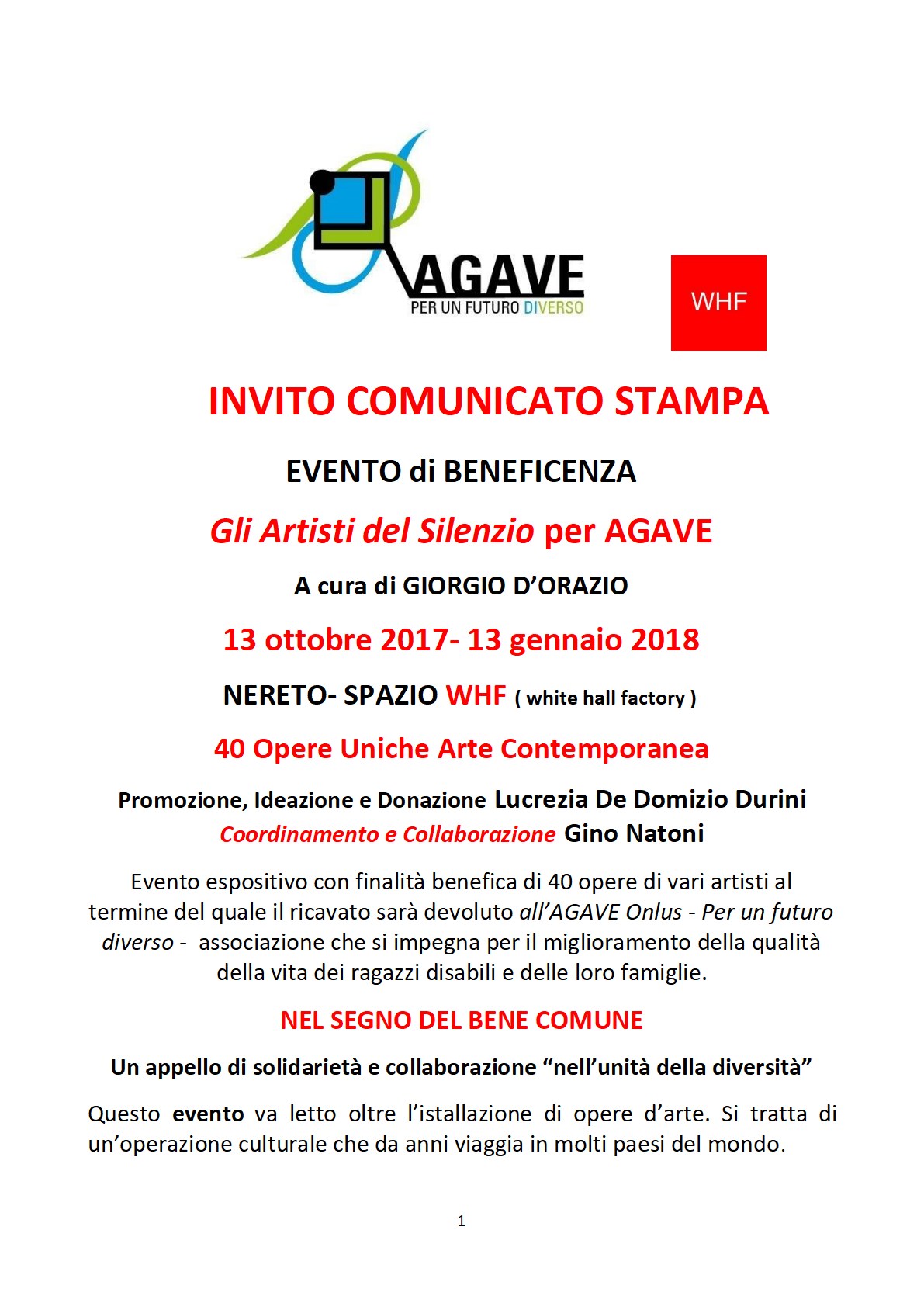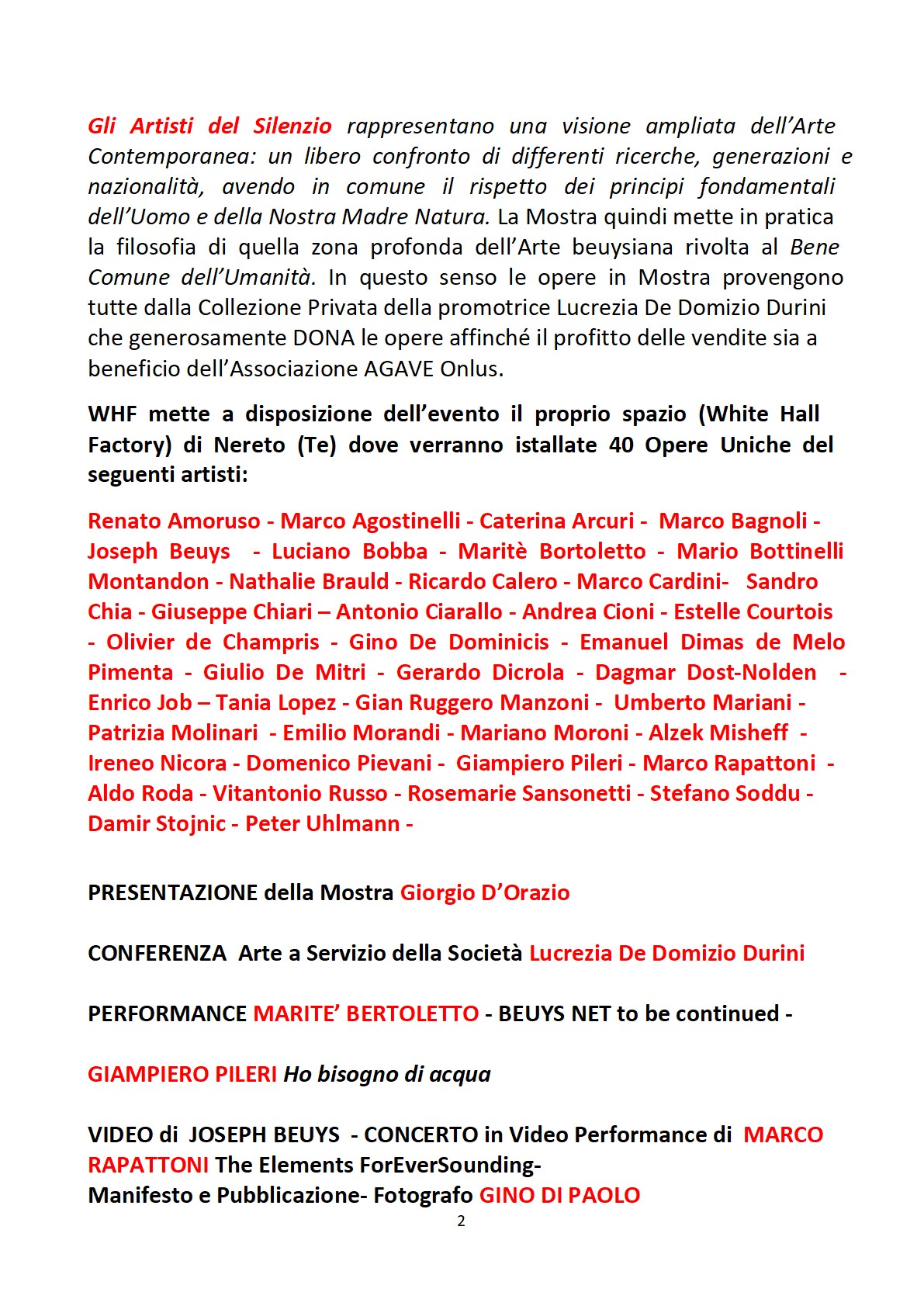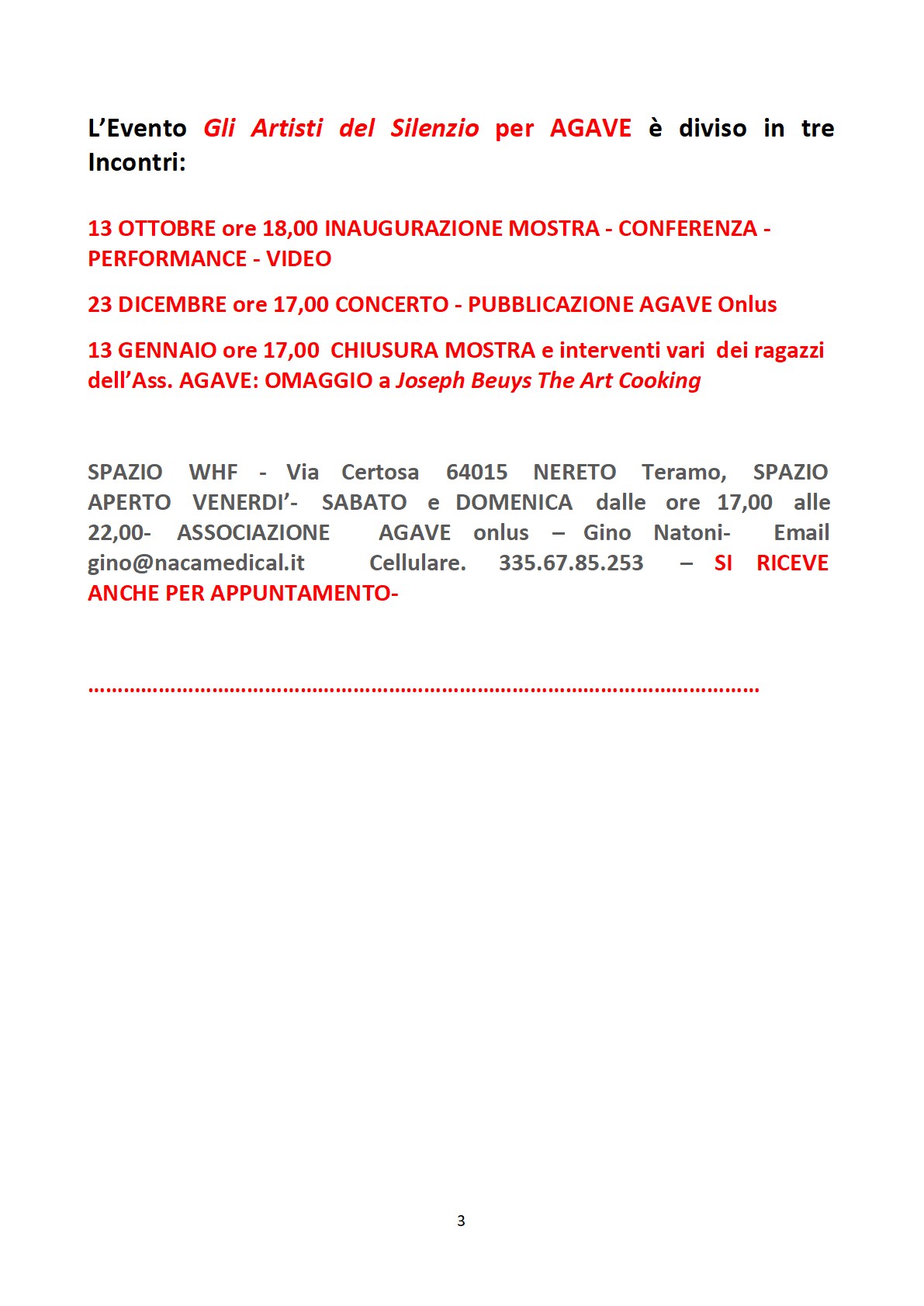 Gruppenausstellung "Die Farbe Grün"